I read 50 books in 2016, which is record breaking for me. Here's a selection of my faves. Add me on Goodreads so I can see what you read!
(NB: these are in no order, and they are books read in 2016, not published).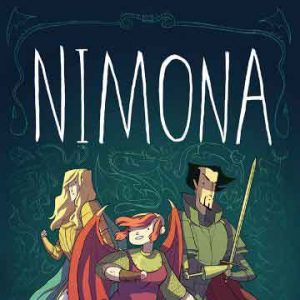 1. This graphic novel was a cracking start to the year – Nimona, by Noelle Stevenson. Hilarious, swashbuckling & perfectly drawn, I've since repeatedly bought this for friends as it's the silly kind of funny my inner circle all love.
2. Uprooted by Naomi Novik. I was on the British Fantasy Awards jury for Best Novel this year, which meant I had to read a clutch of wonderful books, fast.
Honorable mention to Joe Abercrombie's Shattered Sea series, which I happily crammed into a week so I could read the shortlisted final instalment, but Uprooted was my favourite of the nominees. I liked how it subverted some of the expectations of the genre, and never went quite where I expected it to.
3. Fire and Hemlock by Dianna Wynne Jones. Now, this one definitely didn't come out in 2016. I've been meaning to read it for pretty much as long as I've been reading. I read her now-classic Archers Goon when I was about ten, & I was awed because I didn't know books were 'allowed' to be so funny and weird.
This is the Wynne-Jones novel Maggie Stiefvater always recommends, so it's no surprise that I liked it. 'Magic happening to ordinary children' is always a fave setup (see also: E Nesbit), and Polly was the kind of girl I'd have liked to be friends with. I was wrong-footed by the ending, but I got to go online and find plenty of theories and rants about it, always a bonus.
4. Joan Aiken was another writer I loved way back when. Black Hearts in Battersea (the sequel to The Wolves of Willoughby Chase) gave me a hilarious, easy read on last year's miserable winter commutes. Cool points for being set in the parts of London I commuted to!
5. The Power by Naomi Alderman Ahhh this was an EPIC read. I found it while prowling Audible with a spare credit burning a hole in my account. This had a blurb from Margaret Atwood (MARGARET ATWOOD!), so hello, instabuy!
The novel is set in a version of our society where women develop a unique physical power, making them more physically powerful than men. It plays with several ideas of power, how we use and react to it, and how power shapes cultures and history.
I didn't stop listening for days, pausing only to recommend it to all of my friends and rave about it on Twitter. I even listened while cooking at Christmas, hoping no one would come in & recoil from the violent parts. (The gravity of audiobooks is such that people will always come in during the violent or romantic parts).
6. Of course I need to include The Raven King here, because it was the new release I was most craving, and I am almost always re-reading one of the Raven Boys cycle.
But what is there to say? If you're reading my blog you're probably the kind of reader who, like me, got this as soon as it was released, and you already know how wonderful it was.
Again, this had the kind of foresty magic that gives me chills in a good way, it was beautifully written, funny, and the right kind of creepy.
I was pleased with how the character arcs were tied up, but, like in all the best novels, I just know that the characters live on, even though the books are finished.
(Having said that, Maggie has since announced a whole trilogy (WHOLE TRILOGY!) about Ronan, which is pretty mind blowing. Petition starts here for a trilogy about each of the characters!)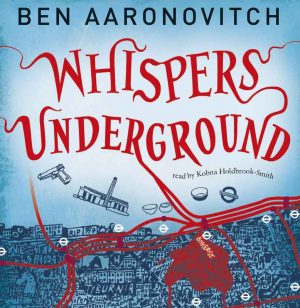 7. I'm going to talk about Ben Aaronovitch's Rivers of London series in my audiobook post, because this is the series that really turned me on to that format.
For this post, lets just say I started and finished the whole 6 book series last year, and they are not short listens. I am now brokenhearted to have to wait for my next hit.
Happily, what I've seen of the graphic novel series set in this world is cracking, so I'll be picking these up to tide me over.
7. Like with the Rivers of London, I'm going to talk about Libba Bray's The Diviners in a separate post about audiobooks, so all I'll say here is that this series ROCKED. I ended up angry with myself not having read it earlier, for wasting time when I could have had these characters in my life already!
This world of the swinging 20s, scary monsters, and supernatural thrills was one of the most distinctive, memorable and entertaining reads I've had in a few years. It's hilarious, has some good boys to crush on (though the girls are the stars of the show) and its genuinely a bit frightening sometimes.
---
So, those were my 2016 faves! I'm glad I stuck to using Goodreads to log my reads, as I get a kick out of seeing what I read each year.
Also, if I'm sussing out a potential read and see that someone I know rated it there, that's almost always enough for me to press the Buy button. So if you think we have similar tastes, go ahead and add me as a friend, please! I'm always looking for new titles, and would love to see what you're reading.